Branded Moodle App,
take online training with you
Students want to learn at their own pace, in a wide variety of formats, on their preferred device and offline. That is why the Moodle Mobile App is a must.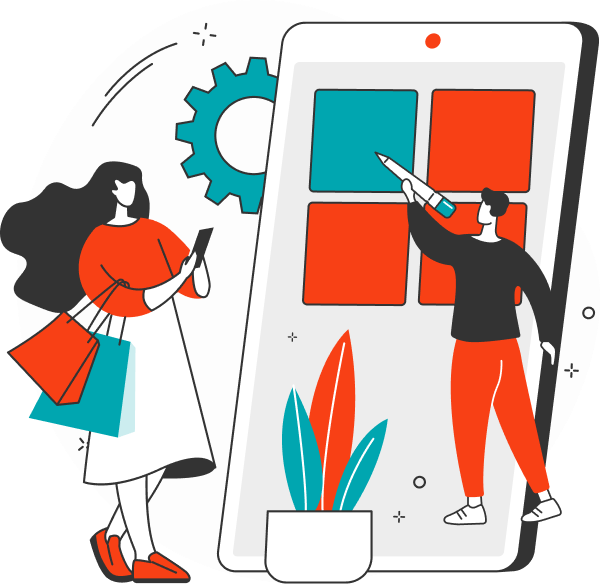 Features
You won't believe it,
Studying on your mobile has never been so easy!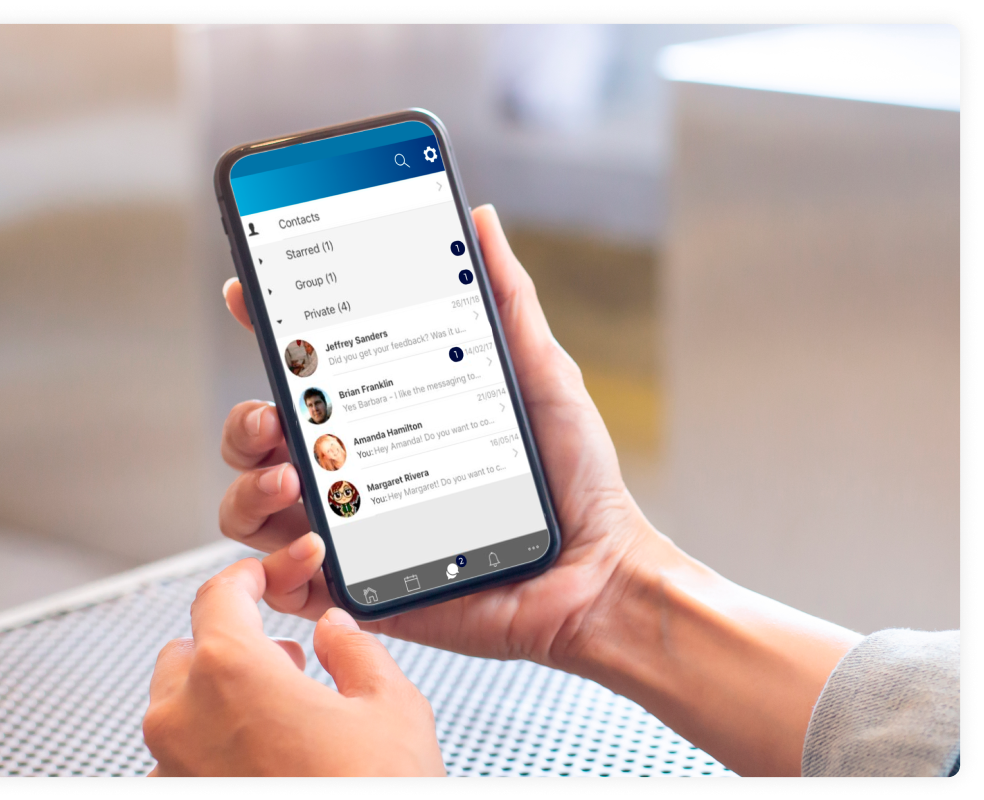 Improve credibility for your brand.
Modern-looking design, in line with recent tendencies to make text easier to read.
It allows you to understand student behaviourand view usage data with real-time reporting.
Keep students up to date wit advanced notifications.
Has access analyses of student engagement.
It is GDPR compliant, therefore it provids protection for the privacy of pupils.

Exclusive functions
Branded Moodle App
Small details make the difference.
Create your digital experience
With the Branded Moodle App you can turn training into a great digital experience for learners and educators, for all devices.
Download your own app on Google Play and App Store and make training easier for your students.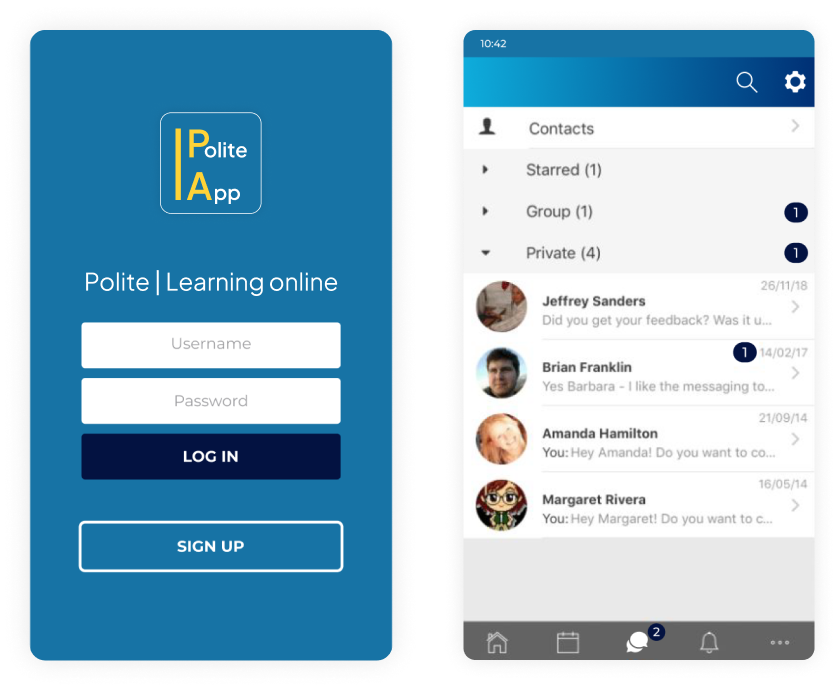 Offline
Keep learning without an internet connection.
Unlimited
There is no limit to the number of active devices for push notifications.
Privacy
A separate hosting space on Moodle's GDPR compliant infrastructure.
Personalisation
complete
Full branding of the app with your name and logo on Google Play and App Store, giving you brand visibility.
Quick access
to your calendar
Quick and easy access to your calendar, allowing you to easily check the status of individual and group activities or events.
A single
Application
A single application can be adapted to institutions across multiple locations.
FAQ
Do not hesitate to ask
any questions you may have.
How can I access Moodle from my phone?
There are two ways to use Moodle via a smartphone (or tablet). The first is to use your mobile browser to go to your Moodle login page and access the site as you would on a computer.
However, for a better user experience, you can download the Moodle app from the iOS or Android app shops and access your Moodle from the App.
How to use the Moodle App?
Once your Moodle site has the app functionality enabled, all you need to do is download and install the Moodle mobile app from the Google Play Store or Apple App Store, and then log in with your usual username and password.
Is the Moodle App free?
The free version of the Moodle application is available, and supports up to 2 offline courses per device and push notifications for up to 50 users.
For bigger Moodle sites, there are a number of payment options available depending on the exact requirements, including a fully customisable and branded application.
Does Moodle App let me work offline?
Of course! Keep learning without Internet, access offline content on the move or when your Internet connection is unstable.
Can I send notifications to my users' mobile phones?
Yes, the Branded Moodle App offers GDPR-compliant protection for your students' privacy with your own independent hosting space. This will allow you to send notifications without any problems, both on iOS and Android.

Subscribe to our newsletter
Subscribe to our newsletter to keep up to date with e-learning news, the latest trends and find out what our next event will be, among other content.