Moodle Workplace, the LMS for companies
The elearning platform that will revolutionize training in your company in a personalized way. It incorporates several advanced and exclusive functionalities to improve the training and competence development of the people in the organization.
Features
Workplace, a key element for my company
User role management
You will be able to manage roles by your organization structure, centrally and delegate easily.
Competencies and paths
Through the use of activities, students can progress through each course at a pace that matches their abilities and achievements so far.
Report automation
Create automated and periodic reports and access them in real time.
Customized training itineraries
It automatically assigns learning and awards competencies to individuals or groups based on their needs.
Create attractive courses
With a highly customizable interface and a clean, uncluttered design, Moodle Workplace for companies engages and supports learners from day one.
Access from anywhere
Moodle Workplace Companies works seamlessly on desktop or mobile browsers, and with the unique mobile app, it can even be used offline.

Do you need a training strategy in your company?
Reports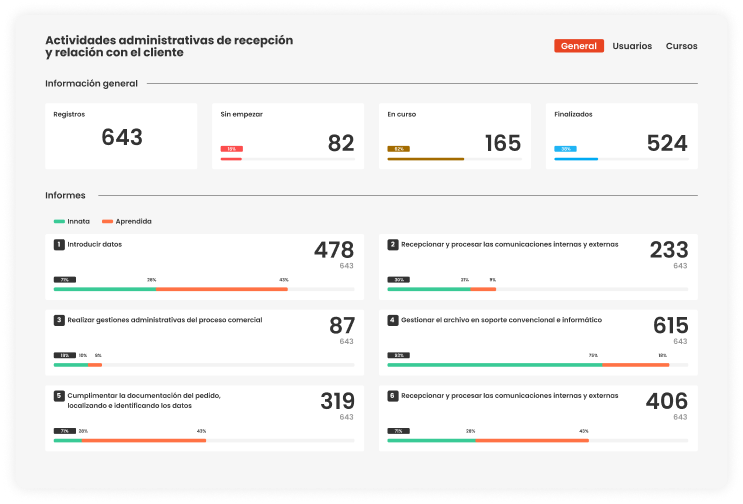 Report automation
Create customizable reports and automatically send them to whomever you want. Moodle Workplace reduces administration time through an intuitive drag-and-drop interface and allows you to schedule automatic delivery of reports to different audiences based on role.
Multi-tenant
Creation of multiple learning platforms (multi-tenant)
Multispace architecture allows you to give multiple departments or organizations their own branded learning platform with customized permissions (look and feel, permissions, content, etc.) in the same Moodle Workplace installation.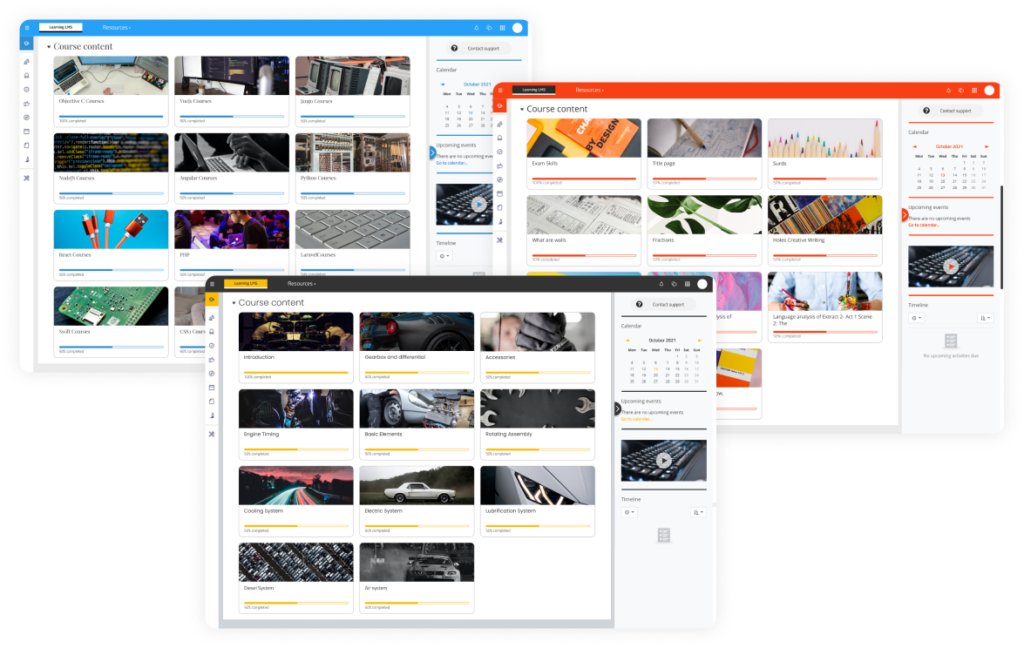 Learning paths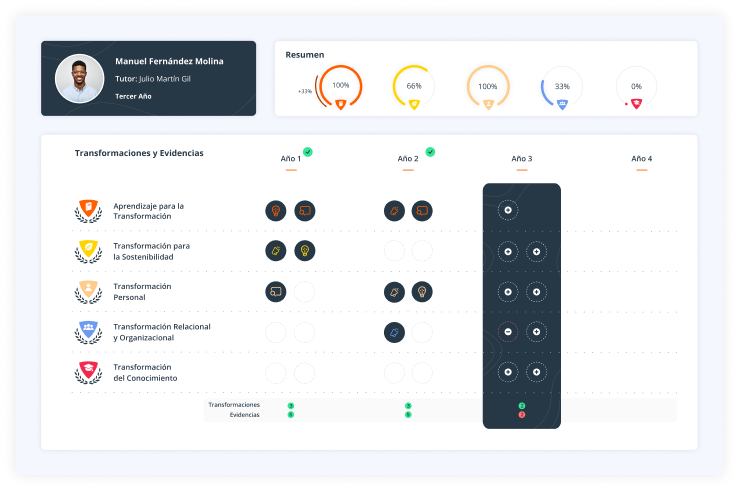 Competencies and learning paths
Customize online training paths and certifications for each student.
Courses and content are grouped into programs, allowing you to create easily manageable training paths and automatically manage certifications and compliance.

A little bit more
What are the differences between Moodle and Workplace?
Differences
What are the differences between Moodle and Workplace?
| | Moodle | Moodle Workplace |
| --- | --- | --- |
| Competency-based learning model | | |
| User dashboard | | |
| Mobile app | | |
| Activities & Resources | | |
| Learning progress | | |
| Customizable interface | | |
| Organizational structure and job positions | | |
| Dynamic rules based on conditions and actions | | |
| Multi-site: a single site with multiple spaces isolated from each other | | |
| Courses, programs, certificates, reports and dynamic multi-site rules | | |
| Advanced custom report generator | | |
| Course and administration reports | | |
FAQ
Do not hesitate to ask any questions
you may have.
My company already uses Moodle LMS, how can we move to Moodle Workplace?
A standard Moodle LMS site can be upgraded to Moodle Workplace. You can also use the standard import and export functionality to move courses and content from your existing site to Workplace. Contact us for more details.
How can I get Moodle Workplace?
Moodle Workplace is not distributed in the same way as Moodle LMS, so it is not available as an open-source download. Moodle Workplace is only available through Moodle Premium Partners, in order to guarantee a high-quality experience.
Does it allow you to create training paths?
With Moodle Workplace you can create customized training paths. This allows you to automatically assign learning and competencies to individuals or groups based on customized rules.