Web development, connecting the pieces
We carry out web developments adapting them to your needs and guaranteeing an optimal user experience.
We understand our work from a global point of view and it includes the conceptualisation of the idea, the design of the contents and the programming of web pages.
Services
Production blocks
We build your project in a personalised way according to your objective.
Updates
To keep your software up to date.
New developments
We reinvent your website to fit the changing needs of your business.
Integrations
We link platforms and technologies, implementing single sign-on systems in a way that is completely transparent to the user.
Site design
Adapted to accessibility and user experience criteria.
Content architecture
To ensure intuitive navigation and optimised indexing.
Web hosting
Servers, domains, HTTPS protocols, etc. We take care of everything.

Projects
Construction types
We have a team of experts who can handle anything.
Corporate website
Online shops
News managers
Social platforms
Integrations
Marketing Landings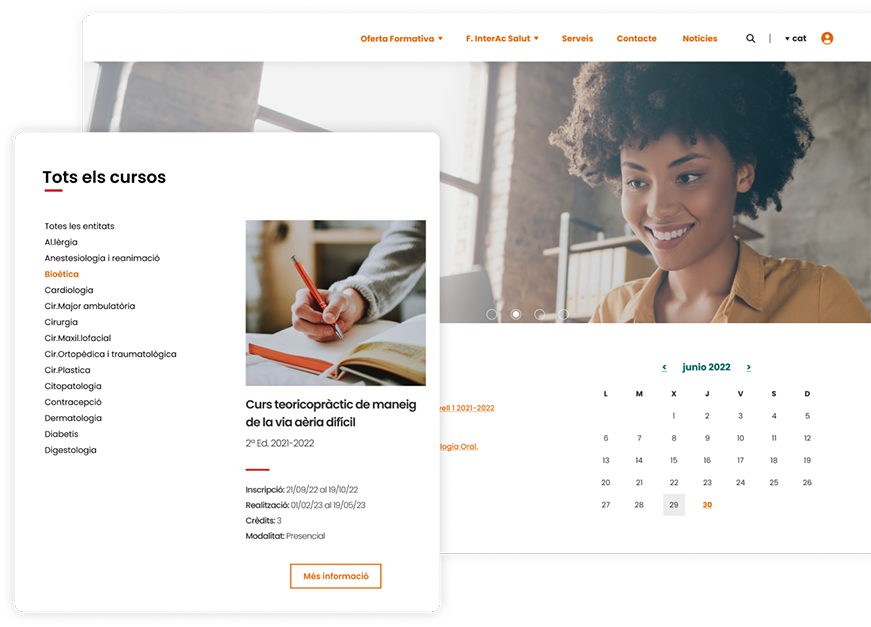 ---
Technologies
Tools and materials
We adapt quickly to market changes.




FAQ
Do not hesiste asking
any question yoy may have
What content management systems do you work with?
We work with WordPress, PrestaShop, Drupal and Flextatic.
I have a website, but now I need an eCommerce. How can I create an online shop?
With WordPress you can set up your online shop without any problems. With the WooCommerce plugin, you can set up a number of different functions.
I definitely want a website, but I don't have a place to host it, what can I do?
We have a hosting service and we will find the most suitable one for you.
I have a clear idea of the structure of the website, but I don't know how to design it, could you help me?
Don't worry, the 3ipunt design team will turn your idea into reality.
I want to sell my courses from my Moodle platform on my website, how do I do it?
In 3ipunt we have created a plugin that integrates the two platforms, you have the best of both. In this
success case
study we tell you how we did it with Agora Sanitaria.