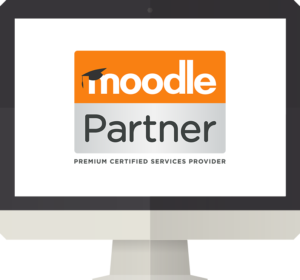 Moodle LMS
We are Premium Moodle Partner, which makes us the most capable to squeeze the magnificent potential of the largest open source LMS platform in the world.
What do we offer?
Updates
Leave the updates in our hands and shield your Moodle over time.
Customized projects
Graphic customized themes so your Moodle dresses as good as your brand.
Plugins and webservices
Tailored development, custom integrations and services.
Support and extensions
We give you support to cover any eventuality and adapt your platform to meet the changing needs of your business.
Consulting
We advise you on the best solutions for your platform.
Installation and configuration
We optimize systems and technical settings so everything goes smooth as silk.
Courses and content design
We design online educational processes that allow flexible employee training on any topic or skill. We can transform existing training materials or develop new ones.
Hosting
We manage the hosting of your website on your servers or third party servers, as well as your domain, email configurations and https protocols.
Moodle Mobile
We create your personalized app compatible with iOS and Android.
Moodle Certificate
We prepare you to take the Moodle Educator Certificate, the official training that recognizes and certifies the domain in the construction of effective teaching and learning activities with Moodle.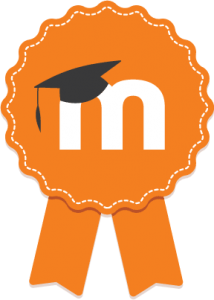 We create educational platforms designed to adapt to the training needs of organizations or companies.
We empower teams with effective educational solutions for training and professional development.
Analysis tools
Which areas are more difficult for your students, what profile do your students have, what probability of abandonment has a particular course… Information is power, and we put it at your disposal to personalize and improve the process of learning.
Moodle e-commerce
Sell ​​your courses in an attractive and intuitive platform for the user through a fast and secure payment. Seasonal offers, promotional coupons, personalized emails, comprehensive order management… Selling training has never been so easy.
Integrations
Now it's possible to integrate your Moodle platform with any other LTI-compliant learning resource. We implement single sign-on processes to connect your platform with external systems in a completely secure and transparent way for the user.
Success stories
We have proudly worked with the following entities.
Hello!
Tell us what you're up to and we will get back to you.
Moodle