We are very proud to announce that the Revisely tool has been certified in LTI 1.3 by IMS Global Consortium.
3ipunt contributed to the integration and certification of Revisely with LTI 1.3 and LTI Advantage. As you already know, LTI 1.3 is the standard that allows safe integration of applications into any LMS, as well as the return of notes.
This allowed Revisely to be part of the application ecosystem of any institution, avoiding integration costs for each client.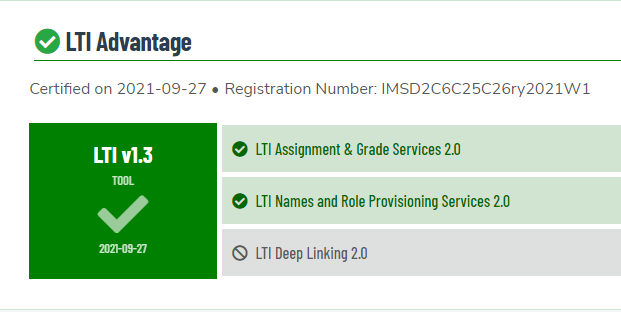 For those who do not know about it yet, Revisely is an application that provides feedback to the student's work quickly and easily in any document format. Some of the most important features are:
The application supports the teacher throughout the process around proofreading.

The included formative feedback collection allows the user to save time.

With this powerful grading tool, faculty can write down their observations and provide feedback to students.

Revisely works online, does not need any installation. It can be used on desktop PC, laptop, tablet and iPad.
You can stay tuned to their Twitter to know more about them.
IMS is an international not-profit organisation founded in 1995 and their aim is to promote the growth and impact of learning technologies in education and training within enterprises.
At 3ipunt, we are partners of IMS Global to promote the value that brings to our customers the use of standards, reducing costs and thus, focusing on the high added value.