Online training began in 1999 with the first elearning platforms. It progressed through several scenarios and with the change to the digital era, which meant a great step forward in the training processes both in classrooms and in companies, becoming today a great tool to enrich teaching in institutions and educational centers.
What is EdTech, the educational technology
We refer to EdTech as the teaching process based on training in new technologies. It adds value to traditional teaching since it works with different digital tools that complement online training, such as mobiles, games, online platforms, and resources that make training more motivating, dynamic, and flexible for users.
What are the objectives of digital education?
The main objective is to achieve better results and higher quality education since students are more involved as it is easier and more flexible to access it.
With EdTech, improvements are achieved so that the student can more easily achieve the possibility of training in a more complete and appropriate way to their circumstances.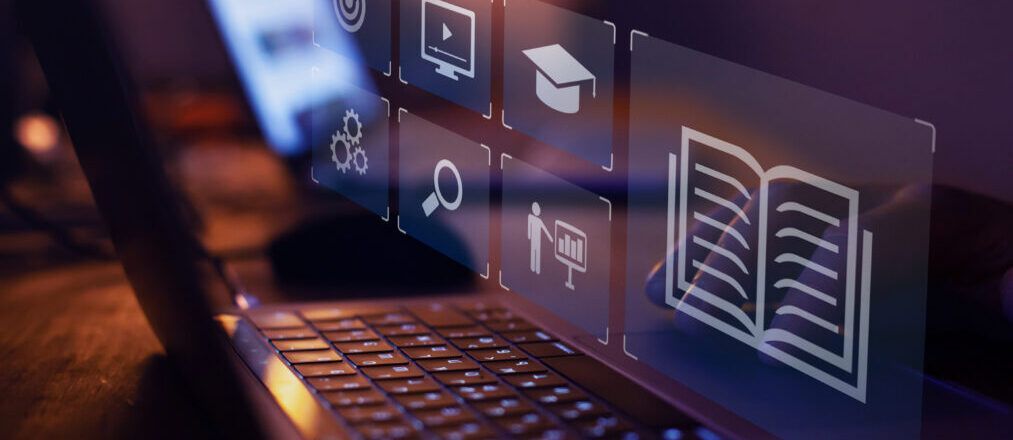 What are the benefits of EdTech?
The teaching teams and trainers have benefited greatly in this aspect, since they have a greater number of resources, new means, and channels of communication with students, facilitating accessibility to them.
Educational technology offers us that the training process is higher quality, participatory and completely digital. Hence, there are great advantages compared to traditional teaching.
Access to information is more complete.
Enables students to learn new technologies.
The training is more experiential and practice-based.
Students' motivation is increased.
Education is more flexible, as it adapts to the learning pace of each student.
It can be adapted to each student depending on levels and needs.
Improves retention and learning, as the learner is more engaged.
The most commonly used tools in EdTech
To achieve total success in online courses we have very attractive tools and applications with which to create quality and dynamic training.
LMS platforms: this is a system for managing online learning. They are digital platforms for creating courses and elearning content, planning and managing them to offer learners training suited to their needs.
Videos: designed for more dynamic, attractive, and fun training. We can create explanatory videos, demonstration videos, video learning, etc.
Gamification: this is the introduction of games in training courses, transforming the content into a game, and providing complete interactivity with the student.
Machine Learning: a system that uses algorithms to analyze highly complex data among large volumes of information. This allows us to determine different behaviors and make decisions oriented to better results.
Virtual reality: Virtual reality offers an excellent immersive experience, it can be used as a means of learning that enhances the experience, since the student does not have to imagine the object, but through virtual reality can interact.
It has evolved in recent years to make the educational experience more attractive, more accessible, and with many possibilities.
In 3ipunt we help companies to offer training to their employees with an added value to improve the participation and performance of work teams, being this an important benefit for companies.