Virtual classes have experienced an exponential growth in recent years and are increasingly in demand.
Traditional training centers complement education with educational platforms and technological resources, offering the student an extra, reinforcing the study with practical and recreational activities, thus obtaining a more complete training experience.
Human thinking has also changed: it is no longer only young people who seek education, but people of all ages.
It is undoubtedly evolving in both social and business terms. We are becoming more skilled in and out of the workplace.
Technology has played a very important role in this. Educational institutions have chosen to invest in Learning Management Systems (LMS) in order to deliver quality online courses to different audiences.
How to teach an online course?
If you are thinking about delivering online training, we will give you the keys to success.
In order to teach online, you should plan ahead and think about how you are going to accomplish various tasks.
Class preparation
Make the environment comfortable, without any distractions. Find a room with good lighting. Make sure you have everything you need to teach live.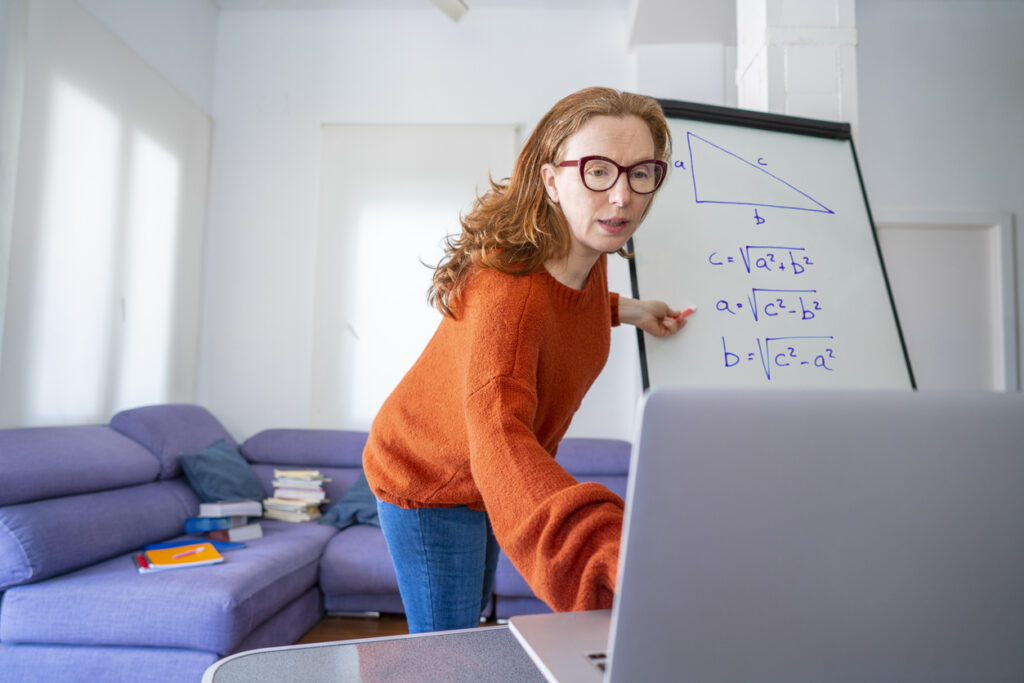 Digital training tools
Thinking about the best online training platform for your needs is one of the most important factors. For both the trainer and the learner, it must be agile and intuitive. In this way, we will be able to avoid any problems that may arise at the technological level.
Plan the session schedule
Provide a space in your e-learning platform where students can see the schedule and the day of the session so they can organize themselves.
Make sessions that do not occur in real time (asynchronous) available for students to view without time constraints.
Virtual class size and schedules
On a practical level, digital platforms usually do not have a limit on the number of students per class or a time limit on the duration of the sessions, but it is advisable to be aware of this aspect. It is also important to consider whether students who are not in that particular convocation or do not belong to that subject can be invited.
Online Class Interactivity
In the courses you plan, you can incorporate fun activities with interactive exercises, quizzes, and more.
Interactive videos have very good results considering that video viewing is already a part of our daily lives.
Trust with students
Online classes can be done with webcam or without it. Recordings can also be made so that the student can access the class if he/she was unable to attend in real time.
When using a camera, it is crucial to build confidence in the students, make them feel comfortable, smile, and allow them to interact with each other and with the teacher through two-way dialogues.
A question and answer session can be held at the end of each class. In virtual learning platforms, there is a "raise your hand" function, just like in traditional education. In this way, an order is established in which the teacher gives the student a turn to ask his or her question.
Delivering online training with Moodle
Our experience in e-learning tells us that Moodle is a perfect alternative as an online education platform. With more than 200 million users worldwide, it is a multilingual, constantly updated, intuitive, robust and flexible virtual platform.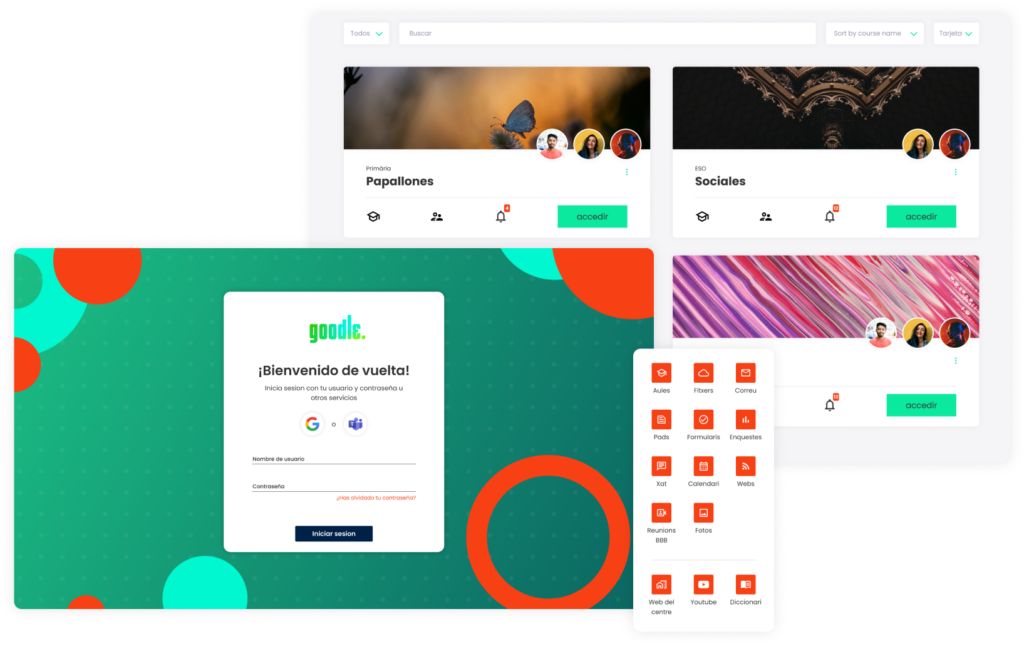 If you are in your beginnings with online training, in 3ipunt we have developed Goodle, a SaaS LMS based on Moodle for small companies, academies, etc. that are looking for a platform to deliver affordable and easy training, with everything included so that you only have to train your students.