Success case with the Official College of Pharmacists of Barcelona and Madrid: Moodle and custom WordPress plugin
The Official College of Pharmacists of Barcelona (COFB) and the Official College of Pharmacists of Madrid (COFM) joined forces to create a training platform for members and non-members, mainly from Spain, where they can be trained in different areas within the field of healthcare.
Moodle as an educational platform, our challenge
The platform based on Moodle, for Agora Sanitária was designed with the following objectives in mind: to be attractive, clear, and organized, and with the fundamental requirement of managing user registrations in an agile and efficient way.
In terms of training, it was necessary to be able to add different types of educational content, such as resources and activities.
The educational materials are mainly SCORMS content, PDFs, videos and questionnaires to validate users' skills, giving them a diploma at the end of the training. 
Once this training platform was developed, it was necessary to offer the training in a very visual and attractive way. 
New challenge: How to create an online training catalog with WordPress?
To address this challenge, 3ipunt team together with the team of both schools decided that it was necessary to combine the two different platforms and that each one fulfilled its main objective, course catalog, and online sales.
On the one hand, it was decided to develop a custom website to show the offer in an intuitive and visual way. Therefore, it was thought that the solution was fulfilled by installing a WordPress + WooCommerce to market the courses managed and conducted on the Moodle platform that was previously developed.
How to develop a website for the sale of online courses
Creative platform design
Visually, a specific design was created for the web portal and it was integrated at the brand level with the training portal, looking for homogeneity between the two platforms.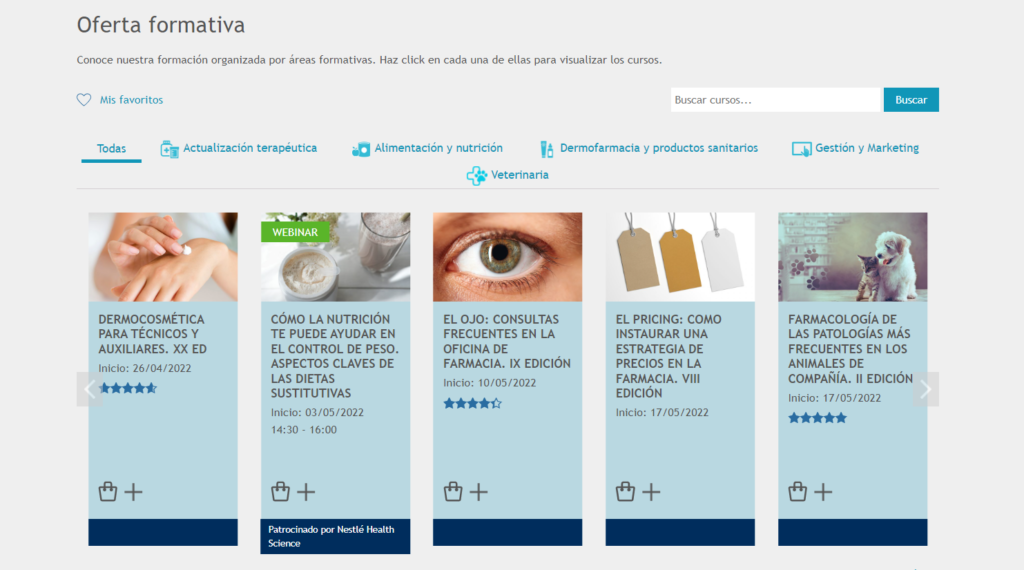 Course enrollments
The user would be able to access and enroll in the courses in which he/she is interested. All enrollment management would be done from this web portal.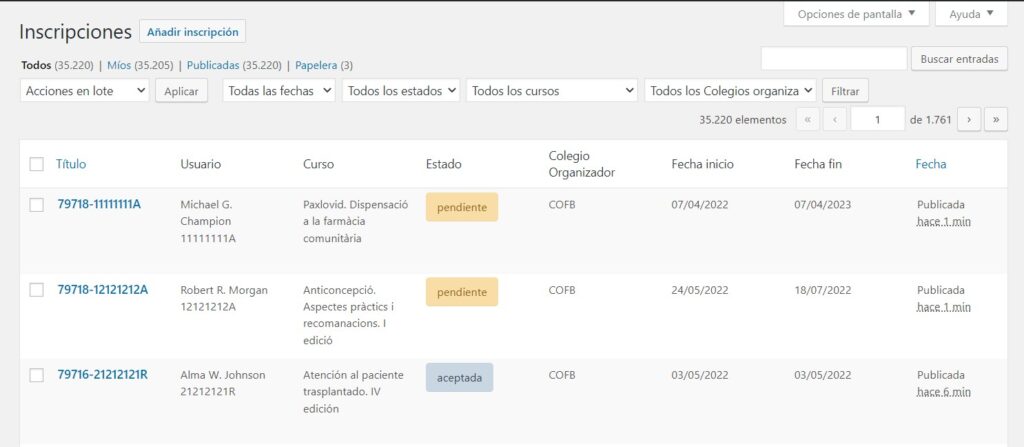 Training platform
And on the other hand, the training part was done through the Moodle eLearning platform, a platform that the client already knew and that fulfilled all the training requirements.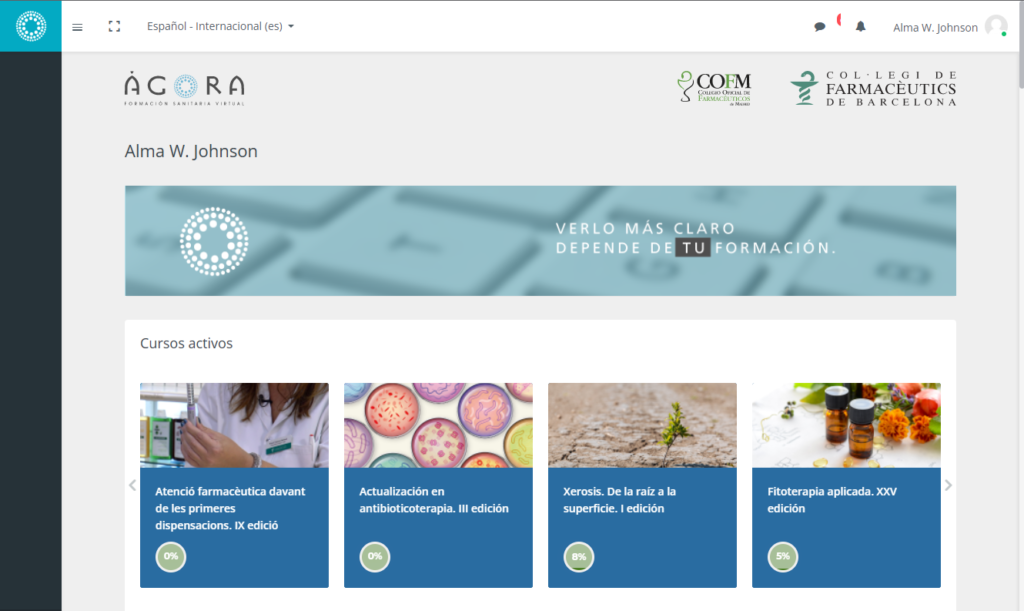 Integration with Moodle via the custom WordPress plugin
Besides the challenge of the project, it was also a challenge to create a custom WordPress plugin that would allow us to integrate both platforms, looking for automatisms, transparency and agility throughout the process.
Through web services, we connect the two platforms at specific moments; the moment of acceptance of an enrollment where the user is enrolled in Moodle, or when the administrator creates a course in Moodle, which is automatically synchronized in the web portal.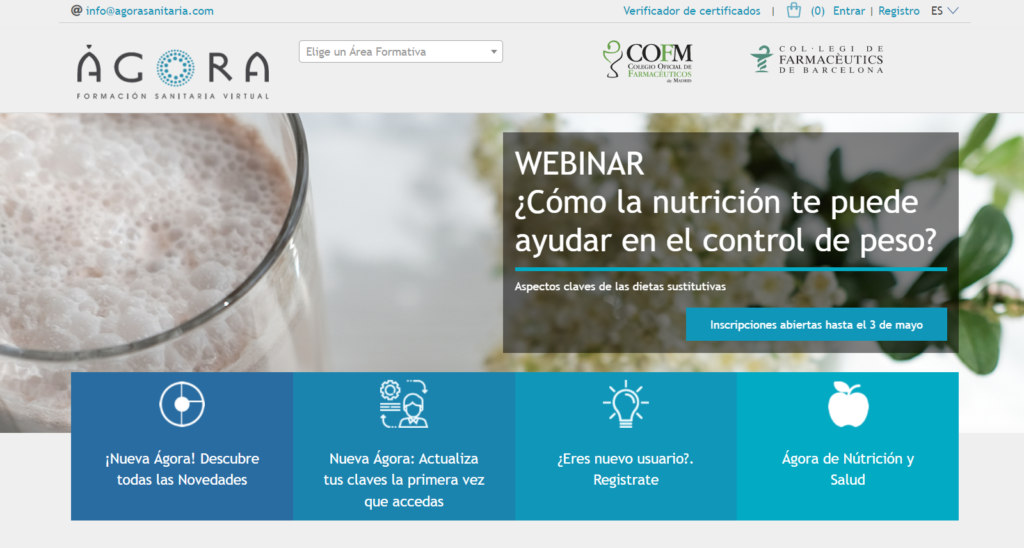 In this way, we had the potential of each platform and what we had to develop was the integration between both, so that for the user it would be as transparent as possible.
Results
Currently, the platform has about 31,400 users and about 30 active courses, which are offered to members and non-members. These courses are updated by creating new editions.
Throughout the life of this project, which has been active since 2018, improvements and new developments have been made to update both platforms. Also, over the years, the user experience and other aspects have improved, leading to positive feedback from both customers and end-users.
Conclusion
The combination of WordPress CMS with WooCommerce linking to Moodle LMS is a perfect package for selling and delivering online courses in an accessible way.
We are in a post-covid era where this type of education is being promoted and Moodle offers us many options and is very customizable.
We encourage you to put it into practice.