Moodle 4.2 was released on April 24th. A new update with improvements and new functionalities for trainers, educators and administrators.
Antoni Bertran, CTO of 3ipunt, has prepared a presentation of the new features of Moodle 4.2. Don't miss it!
Main Moodle 4.2 enhancements
The main change that Moodle has brought us since version 4.0 is the change in the user experience, based on the feedback received over the years from the community.
This is the highlight of the improvements and new features in Moodle 4.2:
The upgrade includes improvements in course creation, activities, reports, and messaging.
In the new version it is possible to mass-edit courses, duplicate sections, and add activities to any part of the content.with improvements to the gradebook, enhanced course page layout and features, changes to group visibility to support data privacy, and the ability to export Moodle content to MoodleNet.
The integration of BigBlueButton and the use of the TinyMCE text editor as default is allowed because it is much more accessible.
BigBlueButton
An option has been included to display the profile picture if desired.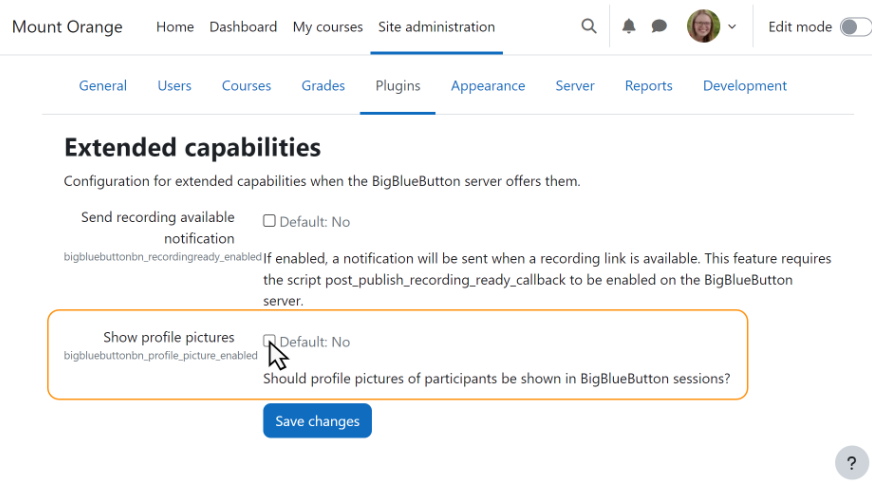 It also offers the option to restrict specific recording formats visible to all.
TinyMCE
The text editor is very popular, accessible, and compatible with most web browsers, in the new version of Moodle it has become the default text editor, where text content is created in an easy and intuitive way.
MoodleNet
On an experimental basis, in the new version, it is possible to export content to MoodleNet. MoodleNet is Moodle's open social networking platform for educators. It focuses on professional development and openly licensed resource sharing and is based on a federated model.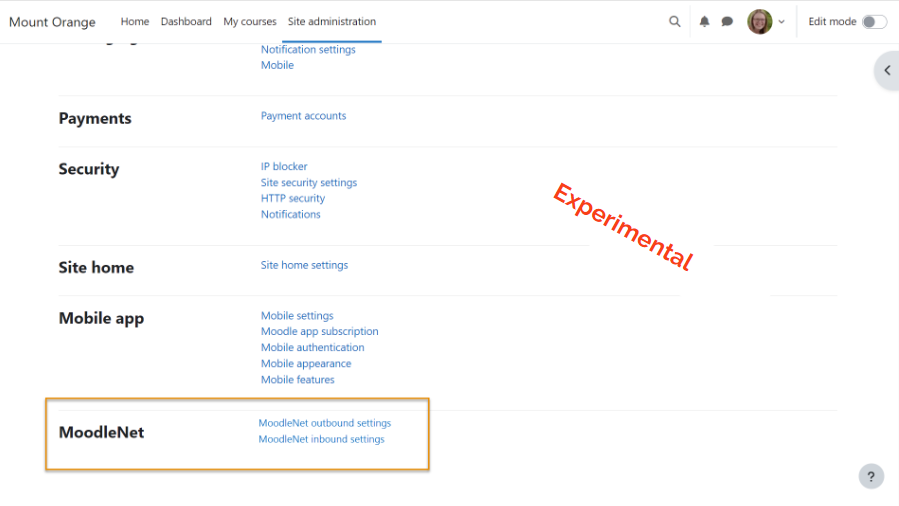 Bulk editing of courses
We love this improvement! With the new version, you will be able to edit several elements at the same time, saving time on administrative tasks.
You can now delete resources/activities, duplicate them, move them, or change their availability in bulk.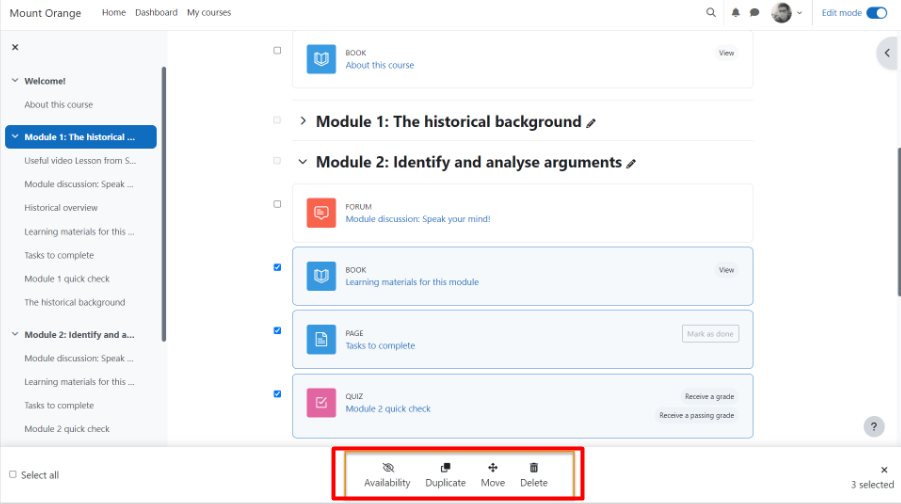 Also in sections, you can manage availability, move or delete!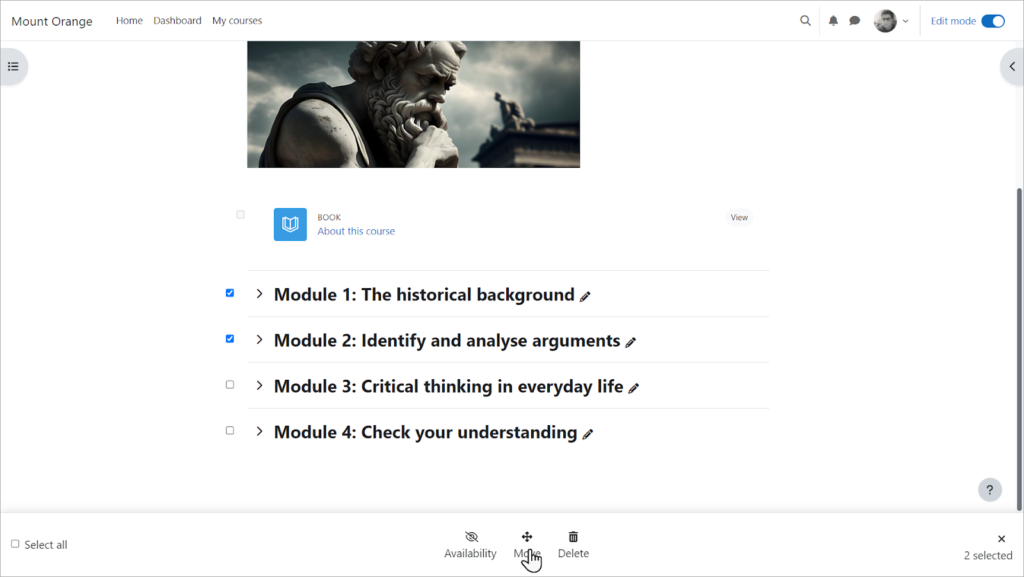 Duplicate sections
Thanks to this functionality you will be able to take advantage of sections and modify them, so you will be able to create content much more agile.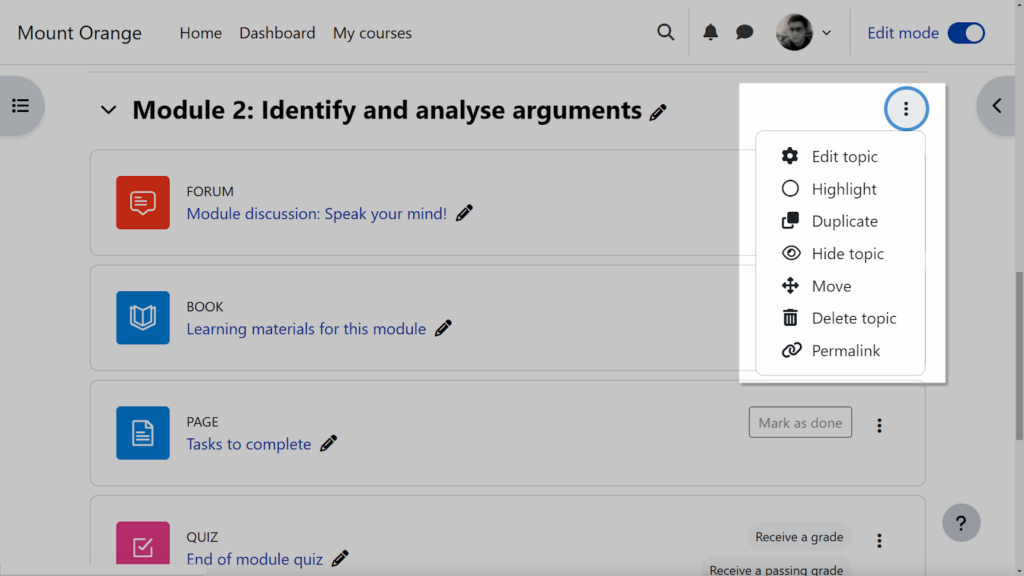 Add activities/resources anywhere
This improvement will also greatly help content creators. You can now add activities at any point in the course, remember that previously they were added at the end of the section and then had to be ordered (with sections it was very cumbersome!).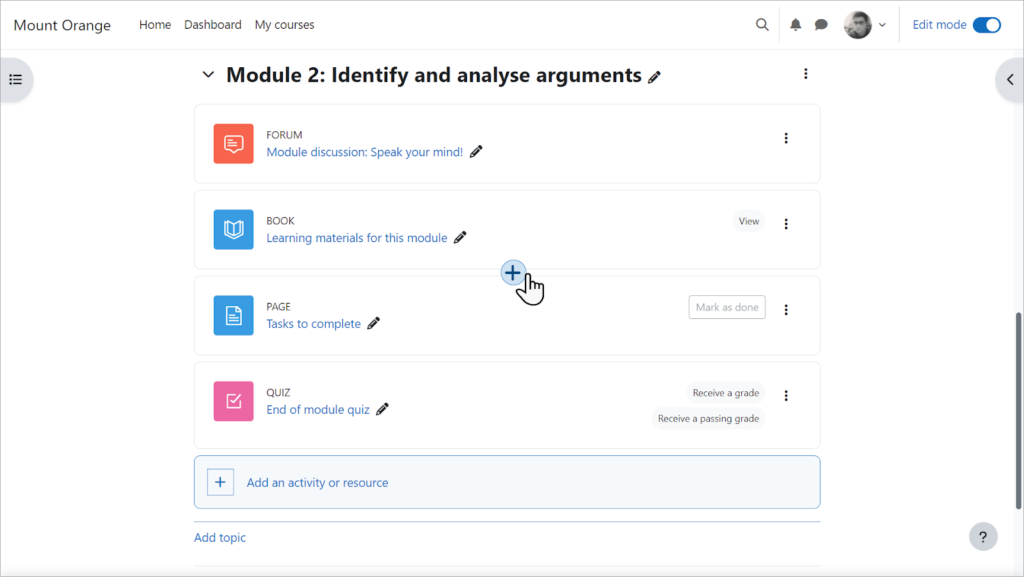 Messaging
From the assignment submission page, you can send messages to students. In this way, the tutor does not have to go to another section, thus optimizing communication with the student.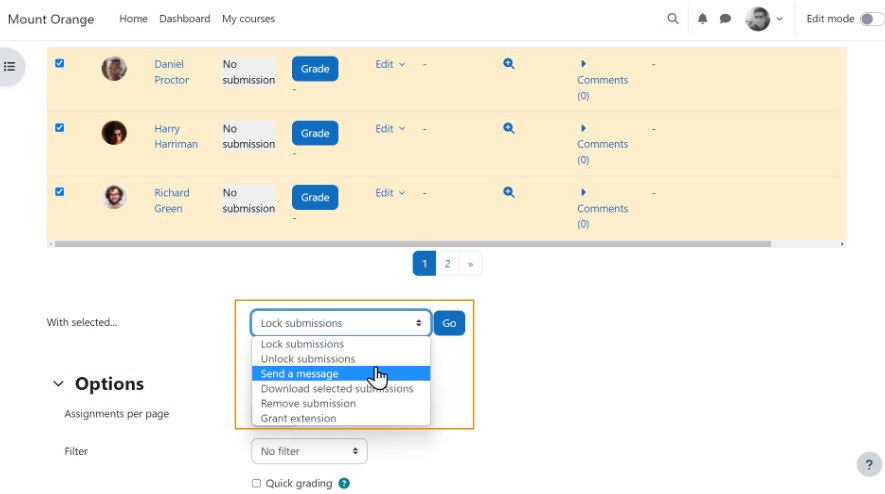 Questionnaires
Educators can now customize the question numbers and quizzes. These improvements can help educators customize quizzes and give students more opportunities to demonstrate their knowledge.
Qualifications
The grade book in Moodle 4.2 allows greater visibility of student progress in the course.
In addition, it is now possible to include a grade report record selector per page, collapsible columns in the grade report, and collapsible grade categories in the gradebook settings.
Report builder
This update allows tutors to understand the behavior and evolution of the student.
This includes new sources of information, such as comments and badges, to generate detailed reports.
Customized course completion reports include enrollment time, start time, and re-add time.